Dr. Tammy Craig is an associate member of the NePCA
The NePCA (Nebraska Police Canine Association) is here.

Dr. Craig has her own corner on this site where she gives tips on K-9 first aid and care. You can read her articles here.



Police dog "Dutch" from the K-9 Unit was special to Dr. Craig and our community. Together, we are trying to raise funds for a special memorial. You can help by donating directly to the NePCA or you may send or drop off a donation at the TLC clinic. The NePCA also is raising money for this by selling shirts, coins, hats and books. You can shop for these items at the NePCA website here.



Please click on the cross below to learn more about the memorial.

Memorial Fund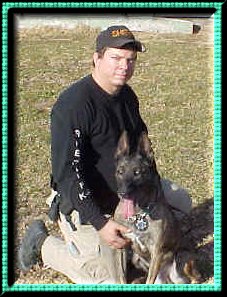 Officer John with "Dutch"